This guide will take you through the steps required to set your modem to bridged mode.
1. Navigate to http://192.168.20.1 in a web browser.
2. Enter "admin" for both the username and password and press the Login button.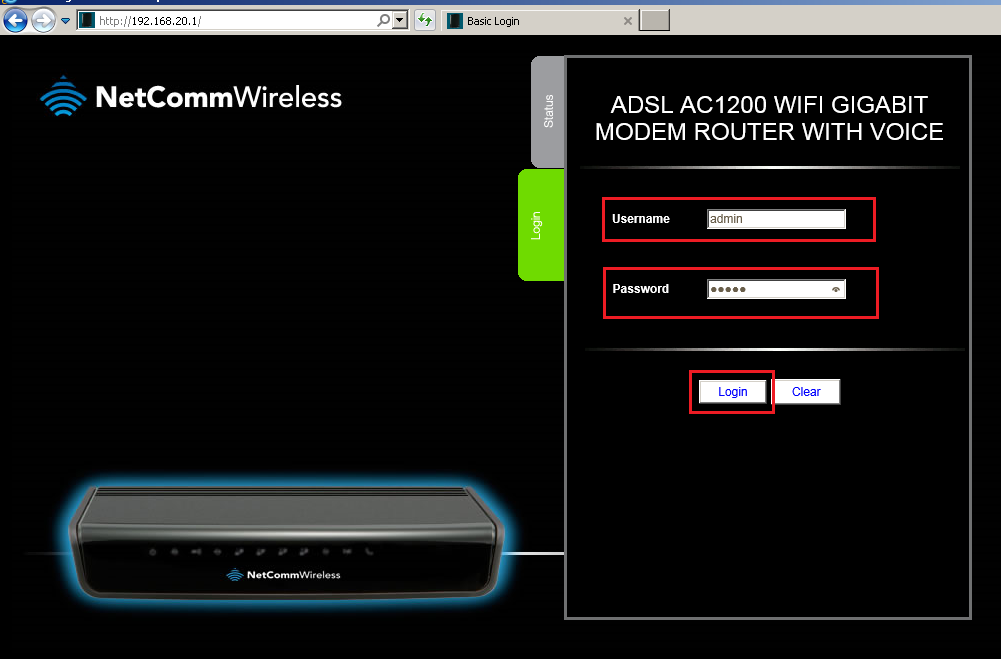 3. If you have been asked for First Time Setup Wizard , choose "No Thanks, take me to the Basic Interface."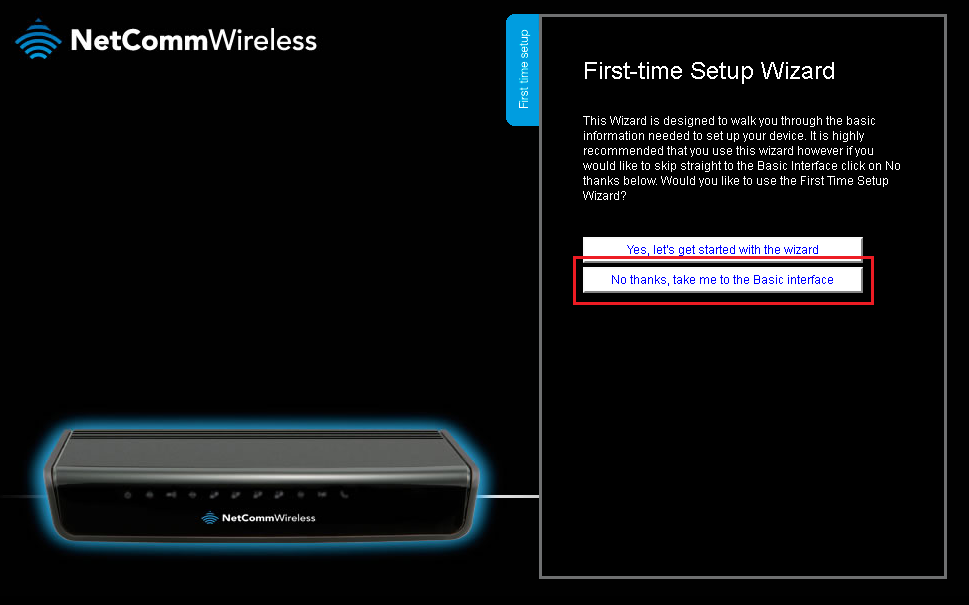 4. Select the "Switch to Advanced View" option from near the bottom of the page.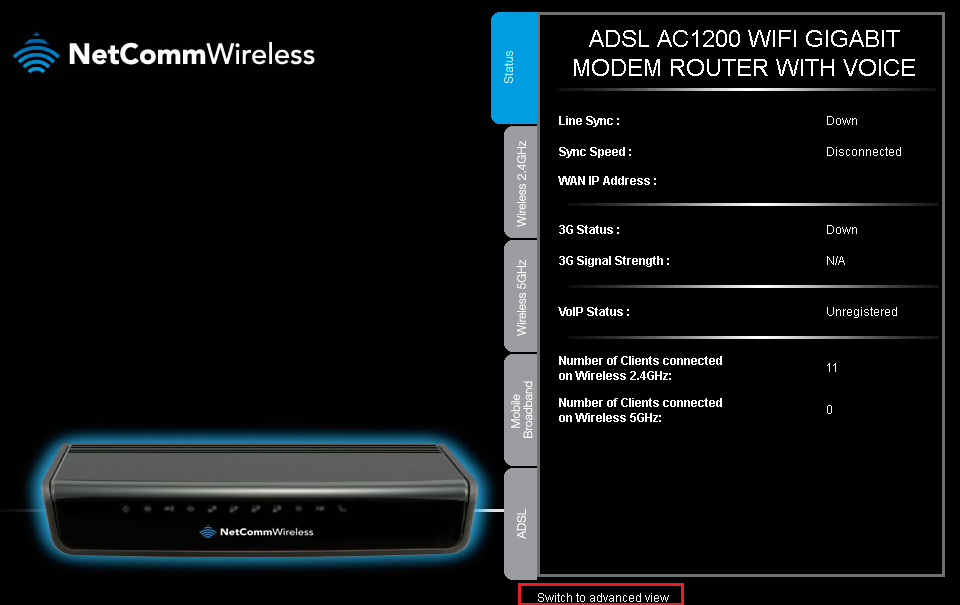 5. Select the Network Setup option from under the Network Setup menu.

6. Select the "Ethernet Over ATM (RFC 1483 Bridged) with NAT" option from the WAN Type field.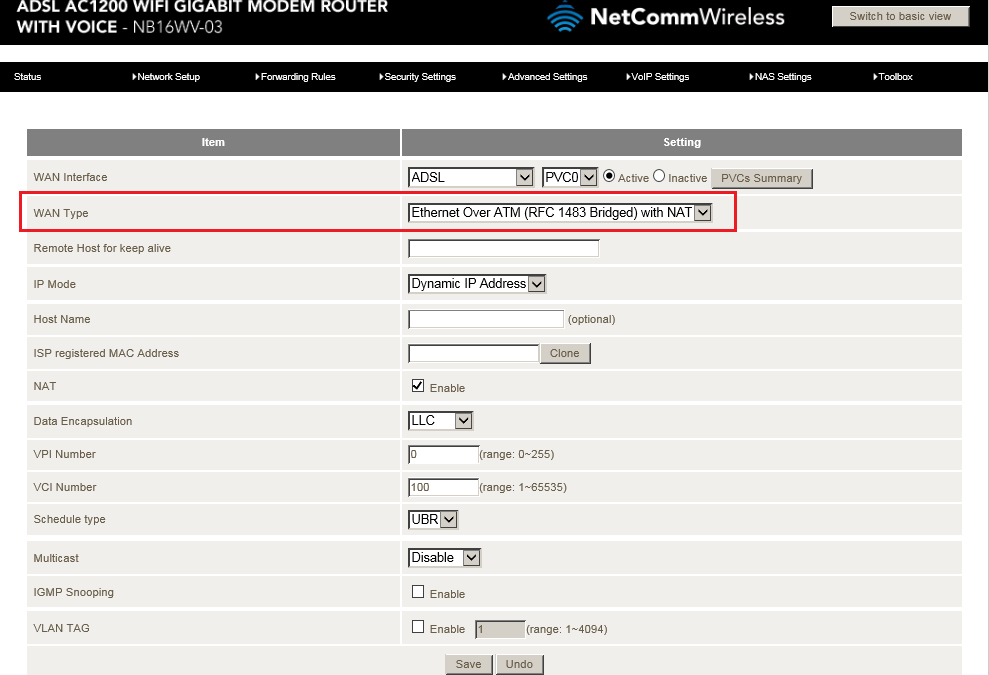 7. Press the Save button at the bottom of the screen.
8. After the router has restarted and to confirm the NB16WV-02 is now in bridge mode select the Status menu option and confirm that the ADSL Connection Sidenote states "Bridge Mode with NAT".