This guide will take you through the steps required to configure your router using an Access Point Name (APN) that has not been pre-configured with the unit. Same steps will apply if you are trying to configure 3G failover.
1. Navigate to http://192.168.20.1 in a web browser using "admin" as both the username and password when prompted.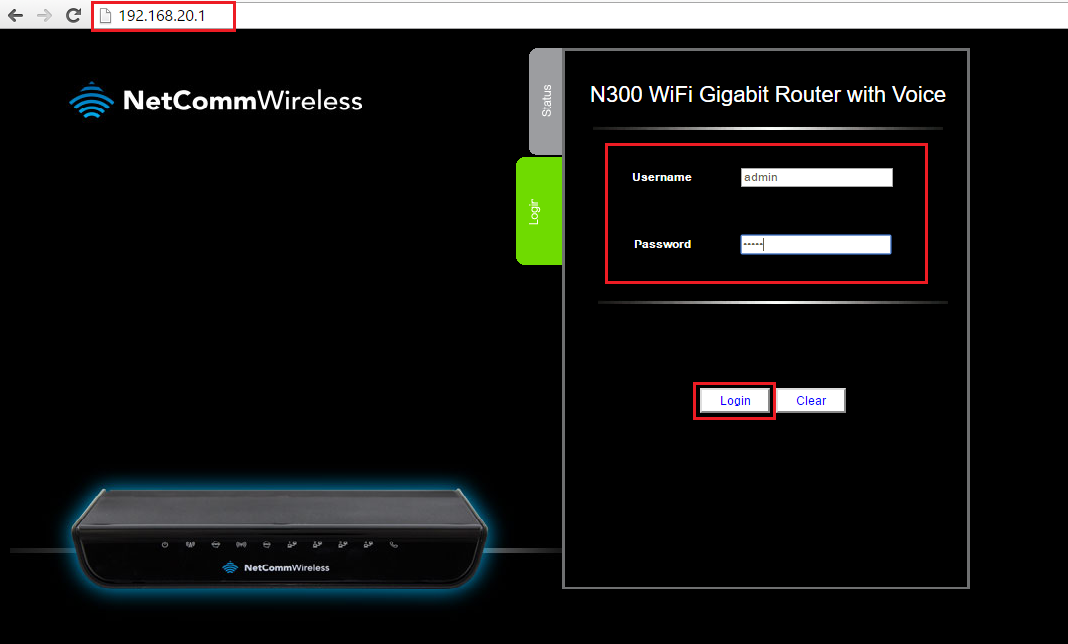 2. If prompted by the First-time Setup Wizard, click on No thanks, take me to the Basic interface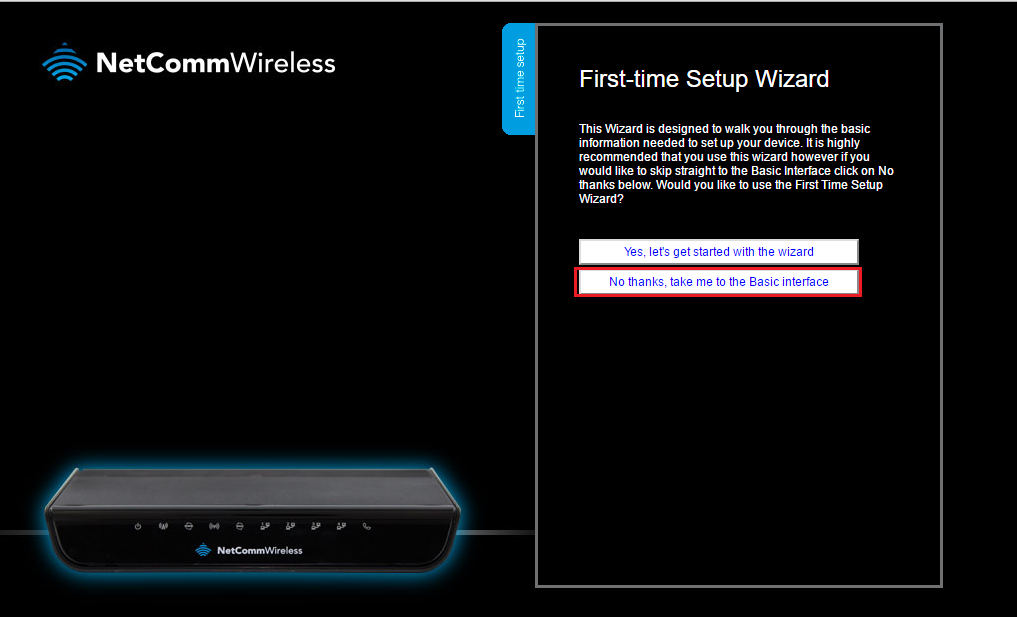 3. Click Switch to advanced view at the bottom of the page to access the advanced configuration.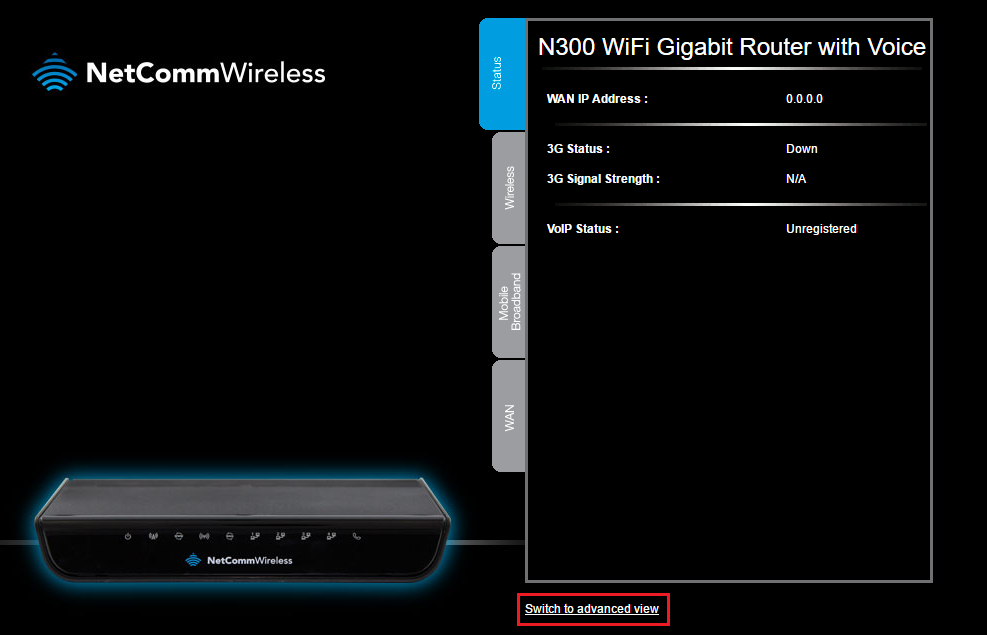 4. Select the Network Setup menu and click the second Network Setup.

5. Enter the necessary details then click Save.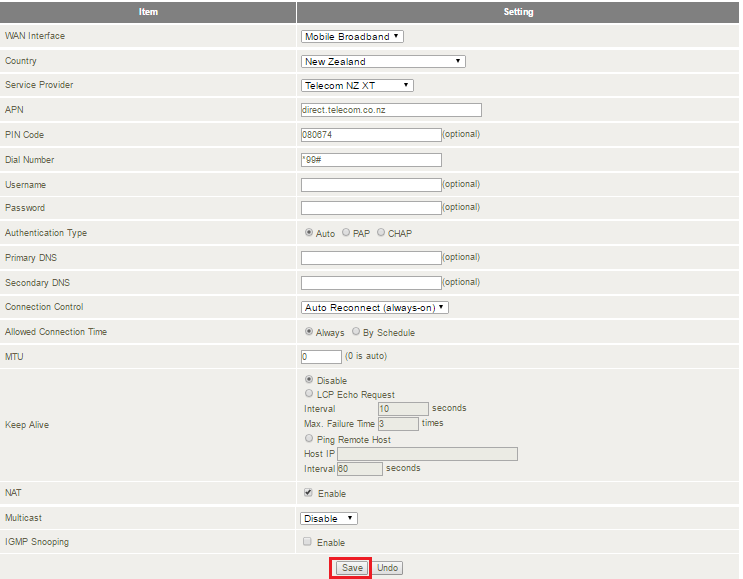 6. Please wait for 3 - 5 minutes and then click Status.

7. You should see Link Status as connected that indicates that the router has been able to connect to the internet.